Ready to be seen, heard, & desired?
Are you dating, or do you want the confidence to start dating?

Have you mostly experienced heartbreak, rejection, or "failure" in romance?
Do you identify as feminine?
Are you ready to be deeply seen, heard, and cherished by a sexy, loving, perfect-match partner?
Enter your bullet points here..


+ Embody and integrate ancient Feminine Energy shifts for blissful dating. Ignite your power to create desire & attraction
+ Re-wire your brain for healthy relationship-building, emotional intimacy, and sustainable partnership
+ Become a Creator of Love. Learn the modern-science based psychology of relationship, empowering you to:
1. Create Attraction (the spark, the intrigue)
2. Create Sexual Tension (the chemistry)
3. Create Emotional Connection (the bond)
The Art of Feminine Seduction
$0
12 Week Transformation Dating Program
Choose a pricing option
Preferred option

One-time payment

$1997.00

Preferred option

6 mo. Payment Plan

6x $355.00
Total payment

1

x

The Art of Feminine Seduction

$0

-

+
All prices in USD
This course is love-changing!!!

Relationship failures and limiting beliefs I had adopted in my life told me that I needed to be anything but feminine. Now I know the power of my own femininity...and I know how to use it to make life beautiful...and fun!
I got out there! I have been dating regularly for several weeks, now. I have used the things I learned in this course...and... I have received valuable feedback from my dates. It's all been positive! 2nd and 3rd dates, later... they want more! I love the content. I would add how to get rid of the men that begin to gather like moths to a flame! LOL

This is so amazing. It's unlike anything I've heard before...     

What is the time investment?
Over 12 weeks, we meet as a group 10 times for 75 minutes to integrate energetic practices and relationship tools. In between live sessions, you will watch the educational content of the course in a portal where you can work at your own pace. Educational videos are short (between 2 and 12 minutes) and each one has a worksheet to help you process the material. Your time commitment in total is around 2 hours per week including the live sessions, but you may spend more time on the worksheet exercises as you wish.
At the end of the program, you will know...
Why physical beauty doesn't determine attraction
How chemistry and bonding work
How to flirt with whomever, whenever!
How to create an empowered sexual relationship
Enter your bullet points here..
Feel confident on in-person and virtual dates
Feel sexy in the body you have today
Create connection with anyone
Create a loving committed relationship, even if you have always ended up in unfulfilling "situationships."
Enter your bullet points here..
Broken down your limiting and scarcity beliefs around love
A proven system to shift yourself into the energy of attraction
The tools and self-awareness to create a quality, lasting relationship
Enter your bullet points here..


This course is a MUST have, if you are struggling with embracing dating or your own sexual/romantic aspects of self... I am way more open. I am not wanting my toxic ex to come back into my life, or going to sit around anymore for him... because once you had me design my dream man it began to look nothing like him. So he stepped back in expecting the trauma-bonded version of me, and got the leveled up divine femme version, 6 months after he lost me. I don't care if he's changed, I want new, dream man that the road WASN'T rocky with.          

...a vital shift in consciousness for people who are disempowered with relationships and dating.

BEGIN YOUR JOURNEY
TO EMPOWERED LOVE TODAY!
Energy Healing with Alwynn Accuardi of Stellium - $222
Are your struggles in love engrained on an energetic level? A session with Alwynn can help you clear, dissolve cords, and find balance after heartbreak and trauma.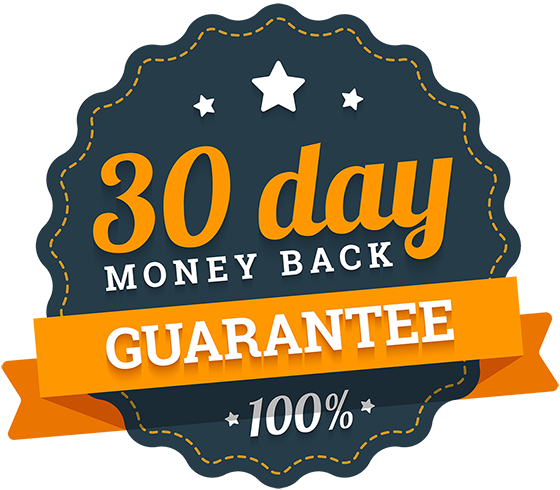 Who is a good fit for this program?

This course is for feminine energy beings who struggle with any level of dating. This method works whether you are someone who does not currently receive any romantic attention, or whether you are dating (including if you are in a relationship but are experiencing difficulty or dissatisfaction in physical or emotional intimacy). When you change your energy, you change the way dates and partners respond to you!
*The AFS live course is currently only open to feminine energy beings. Please reach out to me at avessel4love@gmail.com if you are unsure whether that is you.

How does the program work?

You will join a small cohort of feminine beings who are seeking empowerment in love. We will meet once a week to share and integrate the course material into our understanding and dating life. With exclusive access to The Art of Feminine Seduction course portal, including easy-to-consume video lessons accompanied by worksheets to help you understand, process, and implement the lessons in your own life. You will have email access to Alana (Dating & Intimacy Coach) to answer your personal dating questions during the course if you do not feel comfortable sharing with the group.

What if The Art of Feminine Seduction is not for me?

If at any time during the first 30 days after purchase you feel that The Art of Feminine Seduction is not for you, simply send a refund request to alana@artoffeminineseduction.com and your investment will be returned to you in full.